★THE 'GYM' FOR PEOPLE WHO DON'T LIKE GYMS ★
At the LightHouse (why call it a gym when we can call it a LightHouse?), fitness meets fun in our signature indoor group personal-training experiences where you'll get high energy, fun, and challenging workouts designed to burn maximum fat and tone your entire body in only 45 minutes. Workouts are conducted in a dynamic small-group setting which keeps the cost of working with a certified personal trainer affordable compared to private one-on-one personal training sessions.
THIS ISN'T REALLY YOUR REGULAR GYM. I'VE DONE THE GYM THING, THE CLASS THING, THE WEIGHTS LIFTING THING, THE DIET THING. THEY WORK FOR A TIME BUT THEN I FALL OFF THE BANDWAGON AND START OVER ALL OVER AGAIN WITH FRUSTRATING RESULTS. IN HERE I NEVER FEEL LIKE I'M IN COMPETITION WITH ANYONE ELSE. I GET TO WORKOUT AT MY OWN PACE AND DETERMINE MY OWN LEVEL OF DIFFICULTY. I'VE LOST WEIGHT AND FEEL A LOT FITTER AFTER CONSISTENTLY FOLLOWING THE CLASSES AND ADVICE
Florence wan
ABOUT DAILYMUSCLE
We are passionate about movement, helping you increase confidence by reaching your ideal bodyweight and size, healthy eating and a balanced lifestyle. In 2016 we launched our cutting-edge Indoor Facility at Glomac Damansara which we call The LightHouse. Our approach is simple:
WORKOUTS THAT ACTUALLY 'WORK'
We use progressive, scientifically-proven strategies and programming to deliver the best workouts possible. See for yourself how fun and convenient our workouts are – you'll feel right away how it challenges, rejuvenates, and tightens your body!
Your success is our number one priority. Here at DailyMuscle, we don't sell access to equipment – we sell results. All members get full access to a coach who will help guide you through your fitness journey and help you avoid the mistakes and myths of fitness.
Our expert team of trainers and coaches are passionate about fitness and helping you achieve your goals. All our coaches are certified fitness professionals and are equipped to deliver workouts that will help you burn maximum fat in minimum time.
FUN-FITNESS IS WHAT THIS IS! YOU'LL SWEAT BUCKET OF HAPPINESS, MUSCLES BE "SINGING" AND YOUR BODY WILL THANK YOU FOR IT! A PLACE WHERE YOU'RE NEVER, "NOT GOOD ENOUGH", REGARDLESS OF WHAT YOU CAN OR CANNOT DO. THE DAILYMUSCLE TEAM, NOEL & KIM, HAVE HELPED ME LOSE OVER 15KG, RUN MARATHONS AND FLIP TYRES!!! THEY ARE MORE THAN JUST COACHES, THEY MAKE YOU PART OF THEIR FAMILY (NO DRAMAS ATTACHED). MY JOURNEY HAS NOT STOPPED AND THEY CONTINUE TO CHALLENGE ME ALL THE TIME! COME MAKE NEW FRIENDS AND WITNESS HOW FITNESS WILL BECOME PART OF YOUR LIFESTYLE.
Ida Ghazali
Facilities
WE ARE A 3-MINUTE WALKING DISTANCE TO THE TTDI MRT AND RIGHT NEXT TO JAYA GROCER (GLO SHOPPING MALL).
Changing Rooms

Showers With Complimentary Toiletries, Toilets

Bath Towels

Protein Smoothies, Cold Drinks & Free filtered Water

Exercise Mats Provided

Lounge Area with Free WI-FI

Hugs and high-fives and post-workout selfies!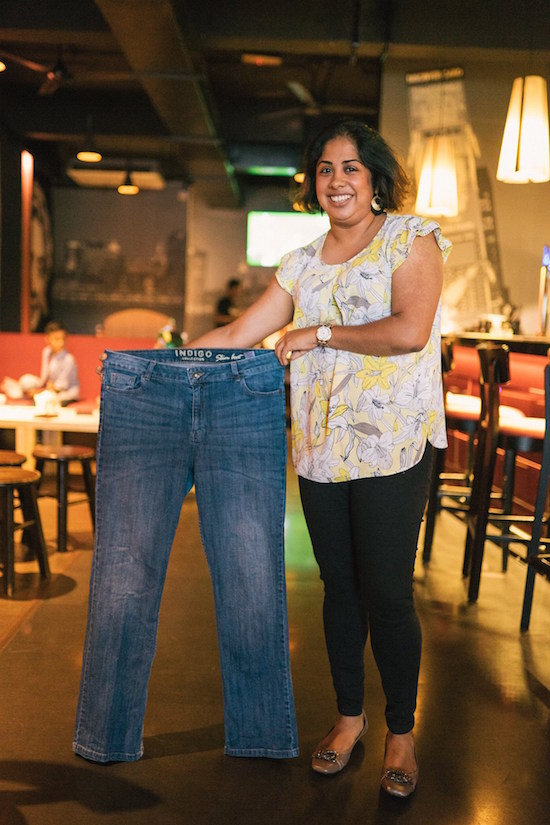 "I WISH I HAD FOUND THEM SOONER"
I HAVE BATTLED WEIGHT LOSS WITH NO SUCCESS FOR LIKE FOREVER AND I HAVE TRIED IT ALL! PERSONAL TRAINING AT GYMS, WEIGHT LOSS PRODUCTS, SCHEMES, VARIOUS PLANS AND NOTHING WORKED, OR AT BEST I YO-YO'ED UP AND DOWN. DAILYMUSCLE HAS AN APPROACH THAT IS SO AMAZINGLY LIFE CHANGING, THEY TOTALLY HAVE CHANGED THE WAY I VIEW AND APPROACH FOOD AND EXERCISE! THEY HAVE TAUGHT ME THE NUTRITION SKILLS TO MANAGE WEIGHT NO MATTER WHAT YOUR LIFESTYLE MAY BE. THAT IS LIFE CHANGING! …CAN'T EVEN DESCRIBE THE 'AH-HAH' MOMENTS I HAVE HAD THESE LAST 3 MONTHS. I WISH I HAD FOUND THEM SOONER.
Sangetha Jayakumar
To help Kuala Lumpur and Klang Valley residents to adopt a healthier lifestyle and to lose a minimum of 20,000 KGs by the year 2020. We believe in getting involved with our community and contributing locally whenever possible, so when you step foot into our location, you'll find a clean, friendly, and fun high energy workout environment that's not only a place to get fit and healthy, but a place to make friends with others in your community.